Thanks for stopping by to checkIN & checkOUT some of my favorite things this week. I can't believe it's April 1st already! The baseball and softball season is officially in full swing over here, and we are juggling practices between the 2 older kids, 3 teams (my son plays on two teams), 3 fields, and my husband helps to coach both kid's teams. It's crazy, but we all love it and it keeps the kids busy and outside and with their friends so I can't complain about that. But what I can complain about is how hard it is to figure out what and when to feed everyone on the busiest of nights! Today I'm sharing some of my go to meals for hectic days, as well as some new finds for spring!
checkOUT: How to Make Calzones (And Freeze Them for Later!) from the kitchn
My kids love calzones, and when we are not in a rush it's a lot of fun to let them each make their own. I'll give each kid a cookie sheet at the kitchen table, let them fill their dough with their favorite ingredients and then let them crimp the edges. But what's great about this recipe from The Kitchn is the instructions for freezing and reheating these little numbers. So great when you have kids eating at different times, or on the go. If you make a whole bunch and stock your freezer, you'll have an easy dinner you can serve in minutes.
checkOUT: Cheeseburger Quesadillas from Iowa Girl Eats
This is another great weeknight dinner that everyone can agree on. Quesadillas are great for hectic nights because they're easy to make and serve as you need them. I'll chop the veggies, make up the filling and shred the cheese earlier in the afternoon so everything is ready to go. Then I can just make one or two quesadillas as I need to. If my son has to be at the field at 5:30, I'll make him dinner around 4:30. My daughter might not have to be to practice until 6, so I can just make her a quesadilla later. Or sometimes, I'll just make a whole bunch and keep them warm in the oven and have the kids grab them whenever they're ready!
checkOUT: this Cotton Canvas Tote from Mom Life Must Haves
Something I find an absolute must during this busy season of running around is a good tote bag. There are always a bunch of things I'm gathering up at the last minute before we head to a game, and I love having a tote for it all, rather than trying to shove things in my hand bag. Things like wipes, snacks, water bottles, sunscreen, toys for my toddler…the list goes on! I just got this bag from my blog friend Gina, through her Mom Life Must Haves shop and I love it. It's adorable, sturdy and a nice size…not too big or too small. Grab one for yourself from the online shop and check out some of the other cute things she features on her Instagram feed!
checkOUT: this round up of 12 Dresses to Love for Spring from Jill of the Good Life For Less
I've been reading this blog forever and I just love Jill's simple, but put together style for real everyday mom life. Nothing too fussy or fancy, she always recommends pieces that are easy to find and easy to wear. I love this post she just did on spring dresses…with all the different styles and price points, you've got to find something you'll love!
checkOUT: Kid-Friendly April Fools' Day Pranks from POPSUGAR
And since it is April Fools' Day, I thought you might enjoy reading this article I found over on POPSUGAR. I am absoultely doing number one. And my mom used to get us every year with number eight! Will you try any pranks on your kids?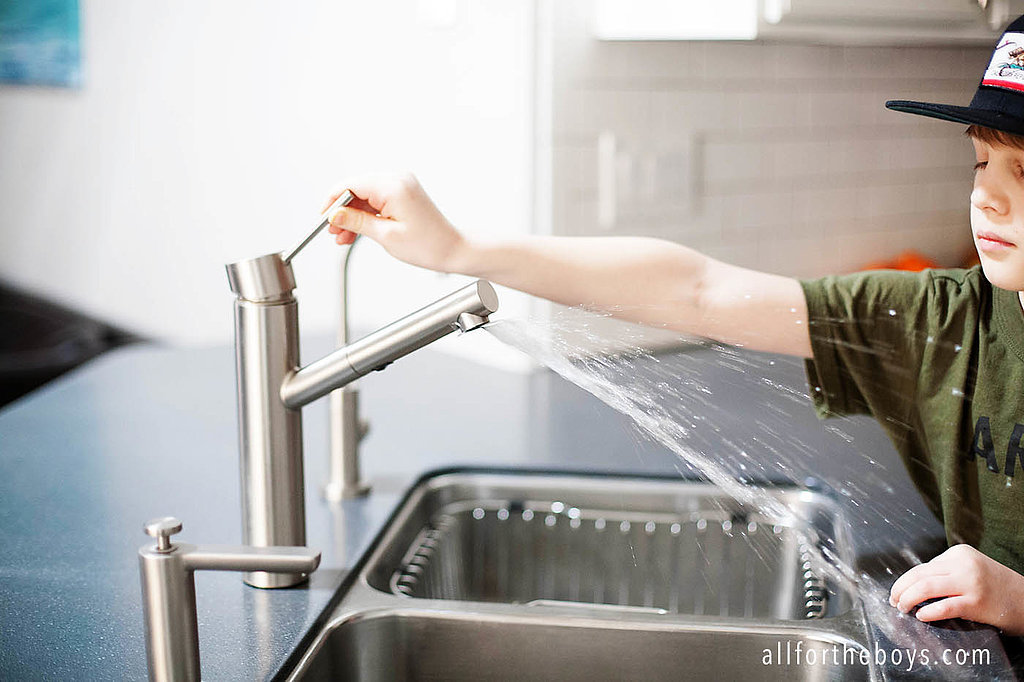 I hope you enjoyed this week's list, and please come back and checkIN next week to checkOUT some more great finds!
And if you try any of these recipes, products or projects, please take a photo and share with me on Instagram with #checkincheckoutfriday!